Es gibt Dinge, die halten ewig. Ich hatte damals ja schon mal ein etwas älteres Foto mit meiner Tochter und ihrem Tripp Trapp gezeigt und ich muss sagen, dieser Stuhl ist für mich immer wieder ein Hingucker. Ich gehe jeden Morgen in meine Pupsküche und freu mich immer wieder über den schönen Stuhl. Und nachdem meinem Aufruf, mir ein Foto vom eigenen TrippTrapp tatsächlich N I E M A N D gefolgt ist, habe ich mich einfach mal im Netz umgesehen, denn neben sauvielen Farben gibt es auch sauviele unterschiedliche Möglichkeiten, den Tripp Trapp in der Wohnung zu platzieren.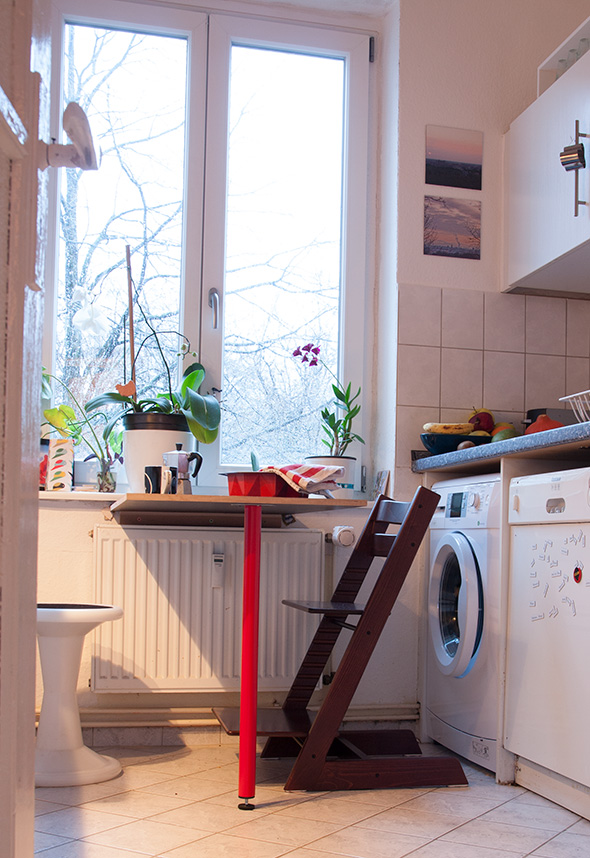 So ganz unspektakulär und unaufgeräumt sieht meine Küche aus. Möchte sich zufällig jemand austoben und sie mindestens auch nur halb so schön gestalten, wie die Koch- und Essplätze, die gleich folgen? ;)
Meine Favoriten seht ihr jetzt heute und hier der Reihe nach:
Definitiv cool, weil platzmäßig kommen wir da ja an meine Küche. Passt also auch da hin, wo es eng ist. Mehr gibt´s bei The Boo and the Boy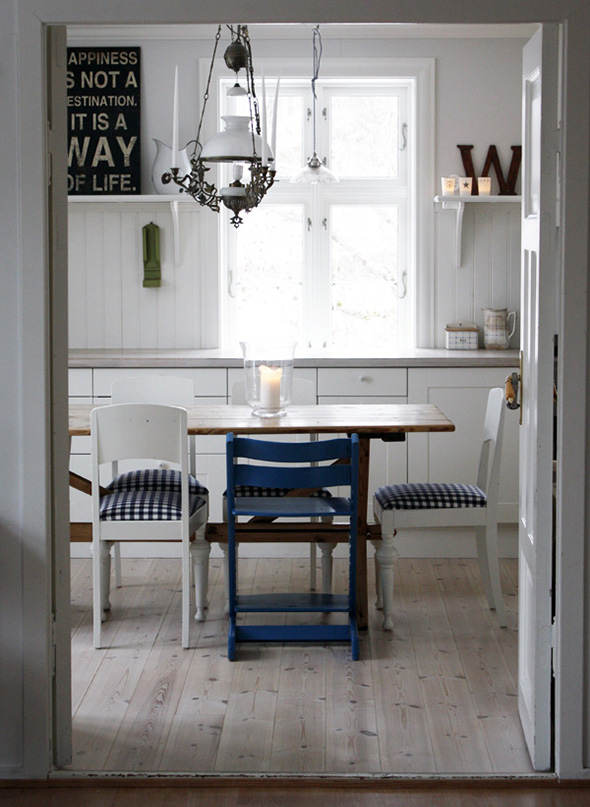 Auch sehr hübsch, in blau. Zu sehen bei mali-mo in der großen, weißen Küche!
Die Kontraste find ich Hammer. Schwarz, rot und der grüne Tripp Trapp. Gesehen bei Dos Family, die bei Lovisa Witt zu Besuch waren.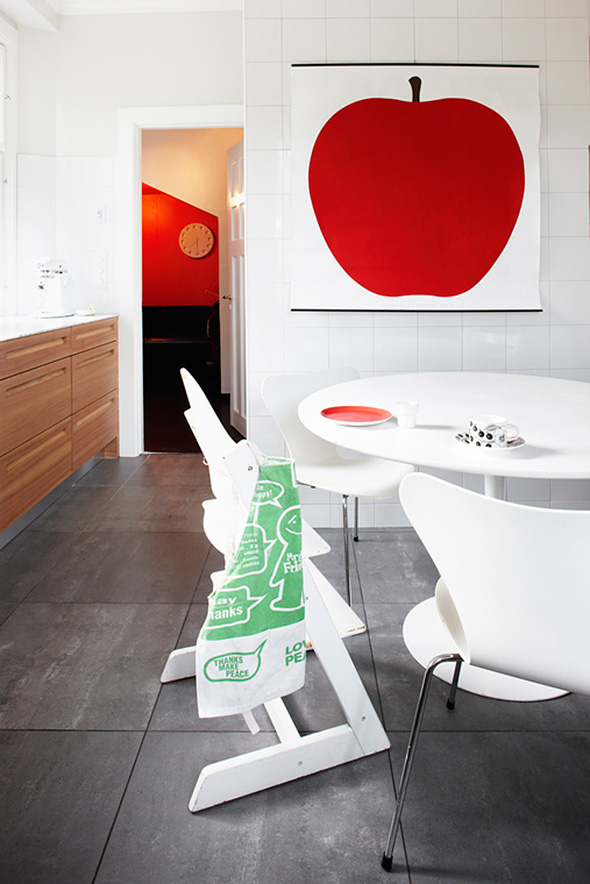 Mein absoluter Favorit! Super stylisch, sehr clean, aber trotzdem total großartig! Dieser Boden! Das Sideboard! Find ich sehr gelungen. Gesehen bei babydeco.